Exciting News For Buyers: New Maximum Conforming Loan Limits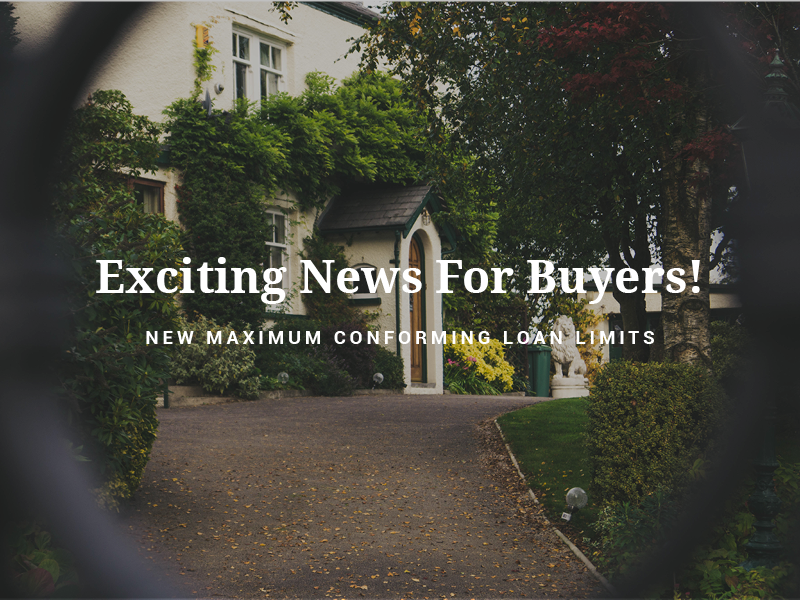 In line with the Federal Housing Finance Agency (FHFA) announcement, both Fannie Mae and Freddie Mac are increasing their maximum base conforming and high-cost area loan limits on January 1, 2018. Starting January 1st, the maximum conforming loan limits in most areas will be $453,100, an increase from $424,100 in 2017.
FHA and VA have not made an announcement yet, but are likely to follow suit and increase their maximum loan limits proportionally. We will provide a bulletin when the new loan limits become available!
Please let us know if you have any questions!